I was quite pleased how this frame turned out.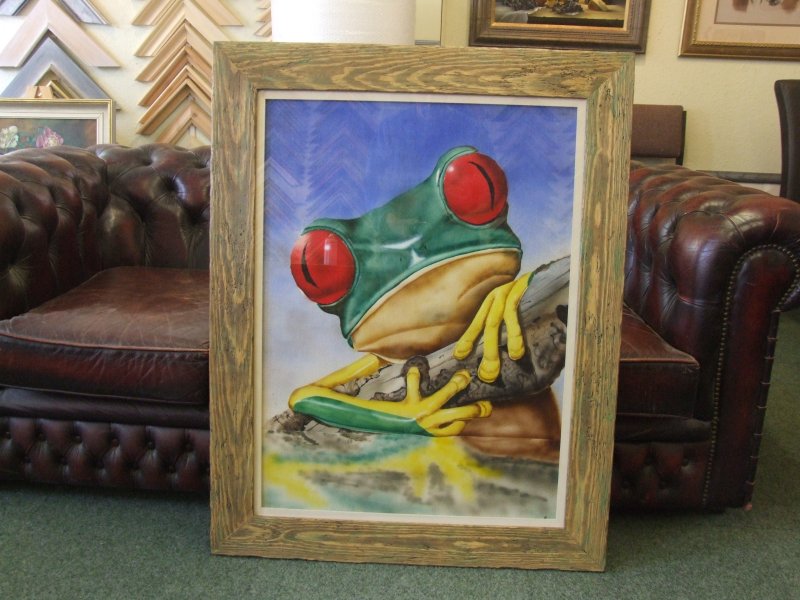 It's a Simons plain pine moulding that comes ready brushed with ready made dings and fake woodworm tracks.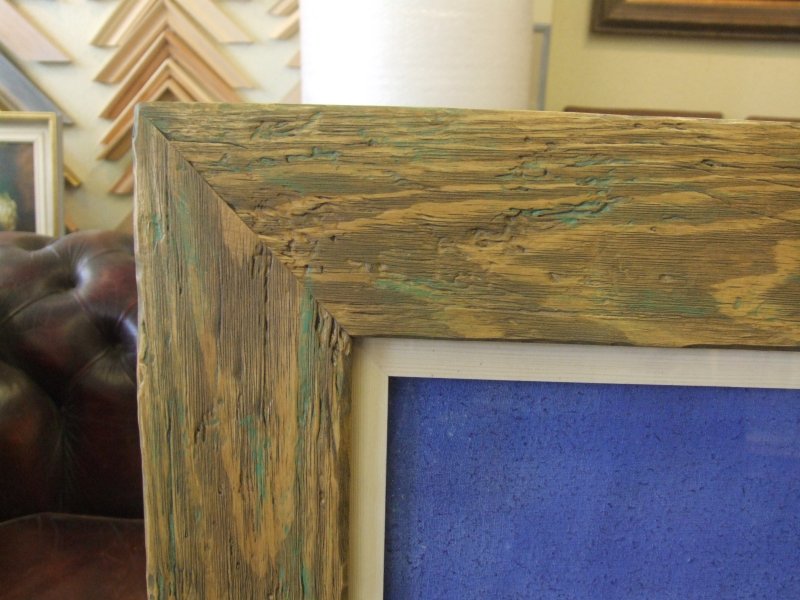 I added an extra bit of distressing by scalloping the edges slightly with a sanding drum on a Dremel, which takes away the neat, straight edges.
A wash of Raw Umber applied followed by a waxing. Then I added some splashes of a bilious green mix and finished off with another good waxing with dark wax and wire wool and a good buffing.