Got a project in the pipeline to frame a biggish portrait painted in a sort of 18th century style so
trying to make a frame to suit. My first idea was to use a big flash Frinton frame with lots of swirls
and ornaments, but this (as I anticipated) was a bit OTT pricewise.
So I knocked up this combo using stuff on hand.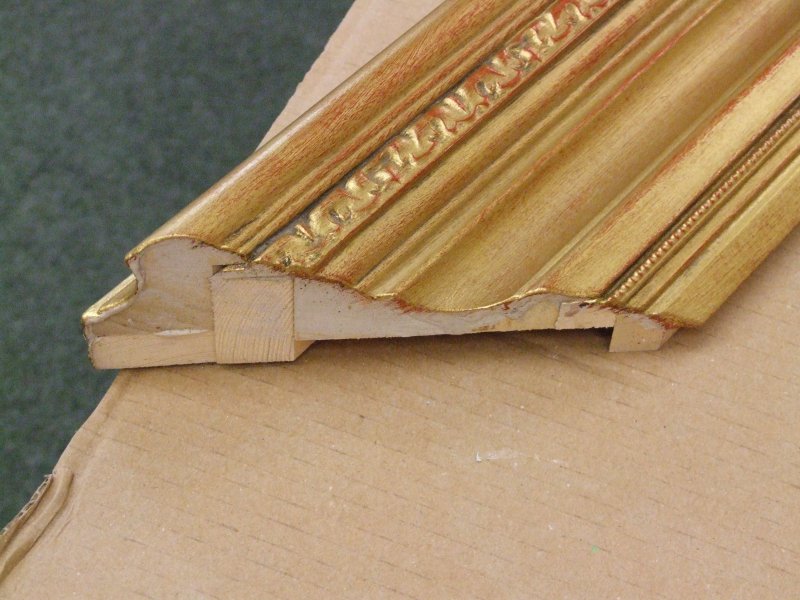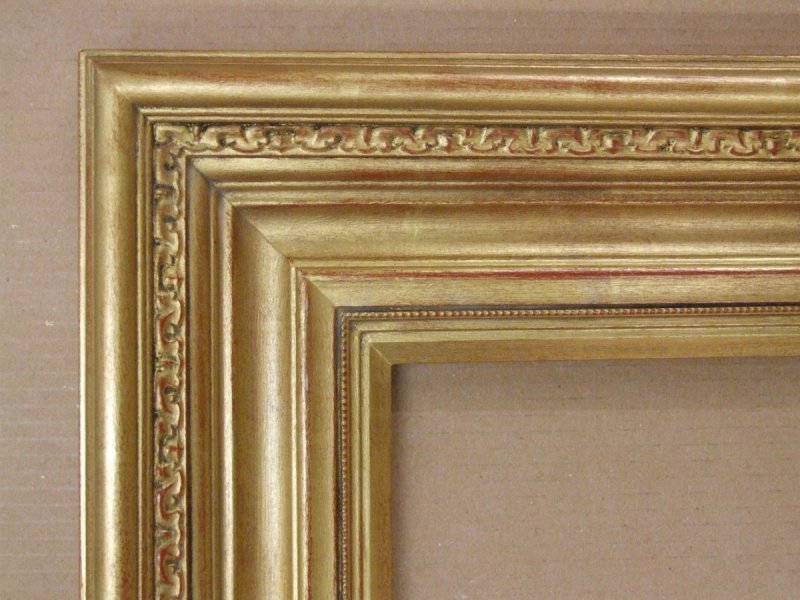 I put on a basic gilded finish on the sample just to show the client. The real thing will need a bit more tweaking.
It's about 6" wide. The painting is 40x35". I may have overcooked the width having seen the end result.
I have a plan B which is about 3/4" narrower.
It's R&H A137 outer - extended with a bit of 3/4" pine. The fillet is something I had lying around and no idea where it came from.
Inside that is a 3/4" spacer and R&H A24. Then another shot-edge moulding and finally R&H A276 bevel liner.
Waiting to hear the customers reactions.....