Click To Download
This is a Windows application to aid the design and construction of slope sided boxes made from mountboard (sometimes referred to as coved boxes, or slope sided shadow boxes).
Using the results from the designer, it is a fairly simple job to cut out the shape. The trickiest part being the v-grooves (The blue rectangle in the diagram). The corner cut-outs can be made with straight-edge and Stanley knife. And of course, with a CMC the process is even easier.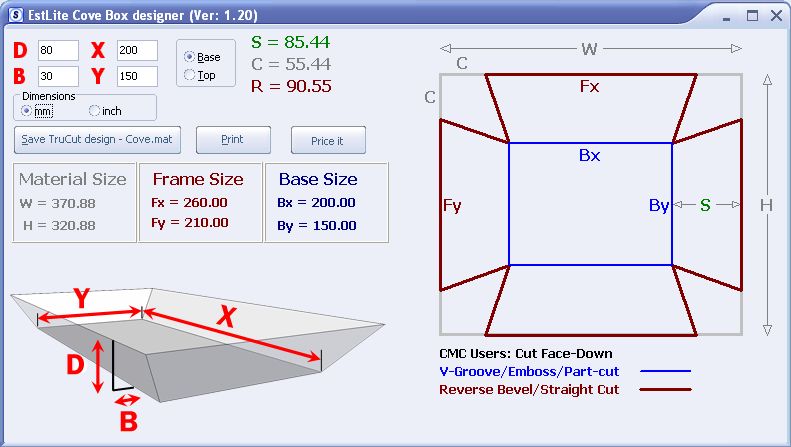 The program will run in any version of Windows from Win95 onwards.
It requires only four inputs: the Depth and Breadth of the slope, and the dimensions of the base (shown in red in the diagram).
Dimensions can be entered in inches or mm.
To use, download and unzip the file, cove.exe, which can be placed in any suitable location on your computer, or on a memory stick.
Download the file from [
viewtopic.php?f=11&p=100786#p100046
]Here[/url]
The application outputs your design to a PLT file that can be used by most CMCs, either directly, or via CorelDraw.